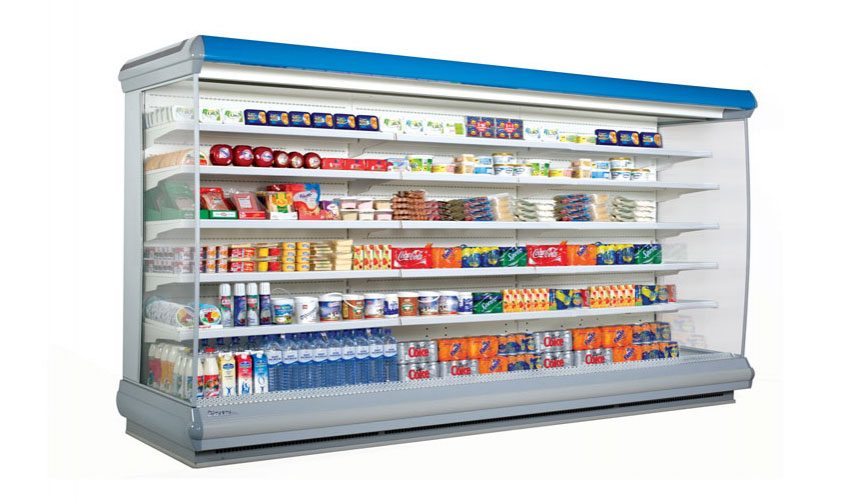 LOW FRONT CHILLER MULTIDECK FOR DAIRY PRODUCTS AND BEVERAGES, MEAT AND POULTRY
Product features and benefits in operation:
Monolithic case construction with high density polyurethane insulation, thickness 70mm.
Especially designed for tropical conditions.
Considerable energy-savings due to the thickness of polyurethane insulation 70mm.
Energy savings due to two exactly coordinated air curtains with energy-efficient honeycomb air outlets.
Energy efficiency resulting from the use of internal guidance system of cold air to the sides.
Very low front panel giving a very large front opening for atractive display of merchandise.
With 5 or 6 rows of shelves depending on building height.
Accessories
Electric/Manual night blinds
Base Dividers
Shelf Dividers
Shelf lighting
Glass/Acrylic risers