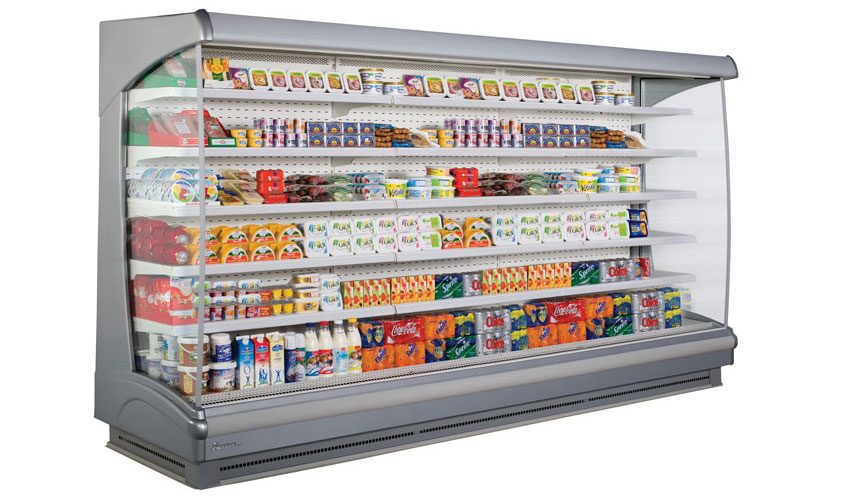 MULTIDECK CHILLER FOR DAIRY PRODUCTS AND BEVERAGES, FRUITS, MEAT, POULTRY
Design by a team of engineers and with the cooperation of the most well known groups in the field of refrigeration design. The main advantage of CRONOS BS-95 (Big-Small) against any other refrigerator is that it takes little floor space and has much inside space and volume. Shelves of 51cm width are fitted while tha width of BS-95 is only 95cm instead of 113cm.
Product features and benefits in operation:
Monolithic case construction with high density polyurethane insulation, thickness 70mm.
Especially designed for tropical conditions.
Considerable energy-savings due to the thickness of polyurethane insulation 70mm.
Air curtains with energy-efficient honeycomb air outlets.
Low front panel giving a very large front opening for attractive display of merchandise.
Accessories
Electric/Manual night blinds
Base dividers
Shelf dividers
Shelf lighting
Glass/acrylic risers