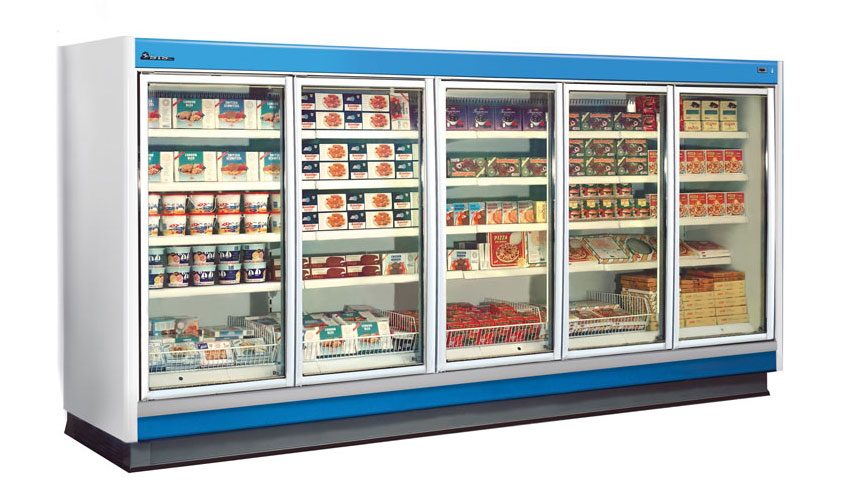 FOOD VERTICAL DISPLAY - FREEZER AND CHILLER
Product features and benefits in operation:
Monolithic case construction with high density polyurethane insulation, thickness 70mm.
Especially designed for tropical conditions.
Considerable energy-savings due to the thickness of polyurethane insulation 70mm.
Maximum product facing area.
Very large cubic capacity ensures high productivity per unit floor space.
Slim aluminum frame with full handles.
Forced air circulation refrigeration.
Accessories
Base Baskets
Base Baskets Dividers
Shelf Dividers
Grid Shelves
Usage
Restaurants
Home
Office
Hotels